RESILIENT – IMMUNE SUPPORT FORMULA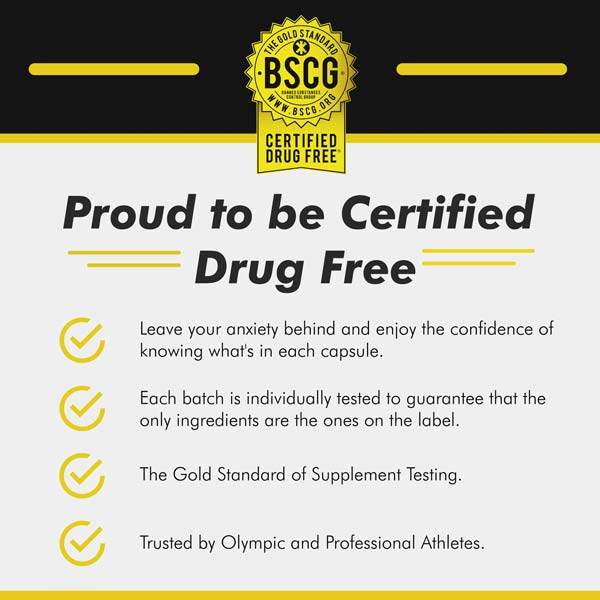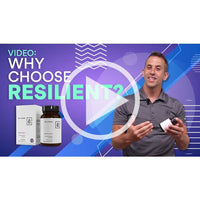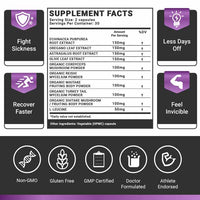 RESILIENT – IMMUNE SUPPORT FORMULA
Highlights
🛡️Protect your health - Your immune system is fighting against stress, travel, exercise, lack of sleep, as well as other immune attackers. Resilient will give you the boost you need to stay feeling your best no matter how crazy life gets.
👨‍⚕️Doctor Formulated & Approved - Dr Ian Stern formulated this one of a kind formula using 20 years+ of clinical experience helping thousands of patients stay healthy and avoid illness.
🌅The Healing Wisdom of Nature - For thousands of years before modern medicine, people have relied on natural herbs and mushrooms to boost their immune systems. Resilient combines 9 of the most powerful herbs and Organic Mushrooms into one powerful formula.
💚Feel Invincible - Tap into the full power of your own immune capability. Increase natural energy levels and break free from the stress of an over loaded immune system.
💯100% Money-Back Guarantee - I know you'll love the way you feel. In fact, I guarantee it. If not I'll be happy to give you a full refund. No questions asked.
Product Facts
Packaging: Amber bottle preserves capsules and the environment
Serving Size: 2 capsules
Number of Servings per bottle: 30
Suggested Usage
Swallow 2 capsules with water in the morning or early afternoon. For best results use daily.
Benefits
Now more than ever, your Immune System needs the right nutritional support to keep you healthy and strong. Resilient is a powerful combination of Organic Mushrooms and Natural Herbs that have all been used for hundreds of years to support the body's defense to disease. Formulated by Dr Stern, Resilient is the culmination of years of obsession, testing, and clinical research. Enjoy it to feel confident even in the most stressful times.
Why is Monthly Subscription the Popular Choice?
Saves You Money
Get our VIP Pricing! You'll save 15% on every order + shipping will be on us. Enjoy as those savings add up.
Improves Results
No more running out and waiting to reorder. Get the best results by staying consistent and not having to worry about running out.
Exclusive Access
As a club member you will gain access to exclusive course content, question and answer sessions, and product launches.
---
Ready to join the club?
Step 1: Scroll to the top of the page
Step 2: Select "Subscribe" when adding to cart
Step 3: Complete the checkout process and you're in! Congratulations to you.
Ingredients
Echinacea Root Extract
One of the most common plant medicine used by Native Americans. Before the rise of antibiotics in the 1950's, echinacea was the go to solution for infections and other sickness.
Oregano Leaf Extract
The Ancient Greeks termed the spice origanos, meaning "delight of the mountains." This sweet and spicy- smelling herb contains two of the strongest compounds at reducing oxidative stress and fighting free radicals.
Astragalus Root Extract
Hailed in Traditional Chinese Medicine, in which it's been used as an adaptogen for thousands of years — meaning it helps the body fight off stress and disease.
Olive Leaf Extract
First used medicinally in Ancient Egypt, the olive leaf has antiviral properties, giving it the ability to prevent the common cold as well as treat dangerous viruses.
Organic Cordyceps Mushroom
This "Superfood" has been eaten for centuries to reduce symptoms of respiratory disorders, coughs, colds, liver damage and much more.
Organic Reishi Mushroom
This "King of Mushrooms" has been considered to be an adaptogenic herb, meaning it helps your body deal with the negative effects of stress such as increased inflammation, depleted energy levels, damaged blood vessels and various types of hormonal imbalances.
Organic Maitake Mushroom
So highly valued in Eastern Medicine that during Japan's feudal era, Maitake was used as currency. Literally worth it's weight in gold, Maitake is rich in beta-glucans, which have been studied to support immune health.
Organic Turkey Tail Mushroom
Used as early as the 15th century during the Ming Dynasty in China, these "cloud mushrooms" have been revered for their immune-boosting properties. They have been shown to regulate the immune system, helping fight infections, illness and diseases.
Organic Shitake Mushroom
The most common edible healing mushroom, shitake mushrooms contain all eight essential amino acids as well as compounds that boost gut immunity and protect DNA from oxidative damage.
Nutrition Information
Servings Per Container:
30
Amount Per Serving:
% Daily Value
Echinacea Purpurea Root Extract
150mg
†
Oregano Leaf Extract
150mg
†
Astragalus Root Extract
150mg
†
Olive Leaf Extract
150mg
†
Organic Cordyceps Mushroom Powder
100mg
†
Organic Reishi Mycelium Powder
100mg
†
Organic Maitake Fruiting Body Powder
100mg
†
Organic Turkey Tail Mycelium Powder
100mg
†
Organic Shiitake Mushroom / Fruiting Body Powder
100mg
†
L-Leucine
50mg
†


Other Ingredients: Vegetable (HPMC) capsule

---

† Daily Value not established.
Quality
Made in the USA under the highest industry standards
Our product is manufactured, boxed, and shipped, in our state-of-the-art US facility and always will be in order to maintain the impeccable quality that you deserve.
We pay money to make sure that every batch meets the highest ethical and professional standards. We are certified by BSCG, the gold standard in supplement testing. Each batch is rigorously tested for over 500 banned substances and contaminants. That means that everyone (even professional and Olympic athletes) can take Resilient with confidence knowing that each capsule contains exactly what's on the label, and nothing else.
Free of additives, allergens, and inactive ingredients
You shouldn't have to compromise with what you put in your body when taking a health supplement. There's no need to talk about what other supplement companies put in their products to make manufacturing cheaper and faster. Our focus is on you. To help you live a long, healthy life by making Resilient as clean as the crystal-clear waters of a glacial lake. That means zero inactive ingredients. No GMOs, no corn, no gluten, no soy, and no mixing agents or fillers.
Synergistic Blend of 9 Powerful Ingredients
You won't find another formula like this on the market because it simply does not exist. Dr Stern spent years researching each and every ingredient to find which ones work best together to maximize your results.
How to Use
Daily Usage
Resilient works best when taken everyday in the morning or early afternoon. It nourishes your body's natural ability to fight off infection and illness. If you feel that you may be getting sick an additional 2 pills can be taken 4-6 hours after the first for additional support.
Maximize Results
Resilient is an amazing natural supplement to add into your routine to help improve the way you feel. However, supplements are only one piece of the puzzle. That is why I will continue to support you on your journey to great health with e-mails, videos, and other free informative content.
Pairs Well With
If you're looking for an extra health boost, try pairing Resilient with our Probiotic formula, Rebalance. Gut health has been shown to play a substantial role in immune health.
RESILIENT – Immune Support is a now a necessity to my well-being
I was feeling more tired than normal late mornings and mid-afternoons - and was a little concerned. I shared this with Dr. Stern, he first had me doing some blood work and all seems to be fine. The tiredness was prolonged (with sniffles at times). Next, he asked that I journal everything I ate for one week, and he will assess to see what I may be missing in my diet. He didn't note anything of interest when I gave him a list of all I consumed for one week.
Next, he recommended that I try the Resilient formula. He gave me a bottle - the bottle is not yet complete, and I already noticing a change for the better in my energy. I take 2 Resilient capsules with my lunch each day. Sometimes I will add one with my multi-vitamins in the mornings with breakfast.
The Resilient Immune Support formula works well for me, it is now added to my daily intake.
Thank you, Dr. Stern, for your caring way of being. Much appreciated.
Thank you for sharing, Nad. We're happy to know how our Resilient is helping to improve your daily life :)
Thanks for the review, Delfin! Please let me know if you have any questions
Great news! Thank you so much for the review!
Great news! Thanks so much for the review!
Helps my immune system and inexpensive.
The immune support formula helps my immune system during pollen season. It does not have any side effects like prescription medicine.